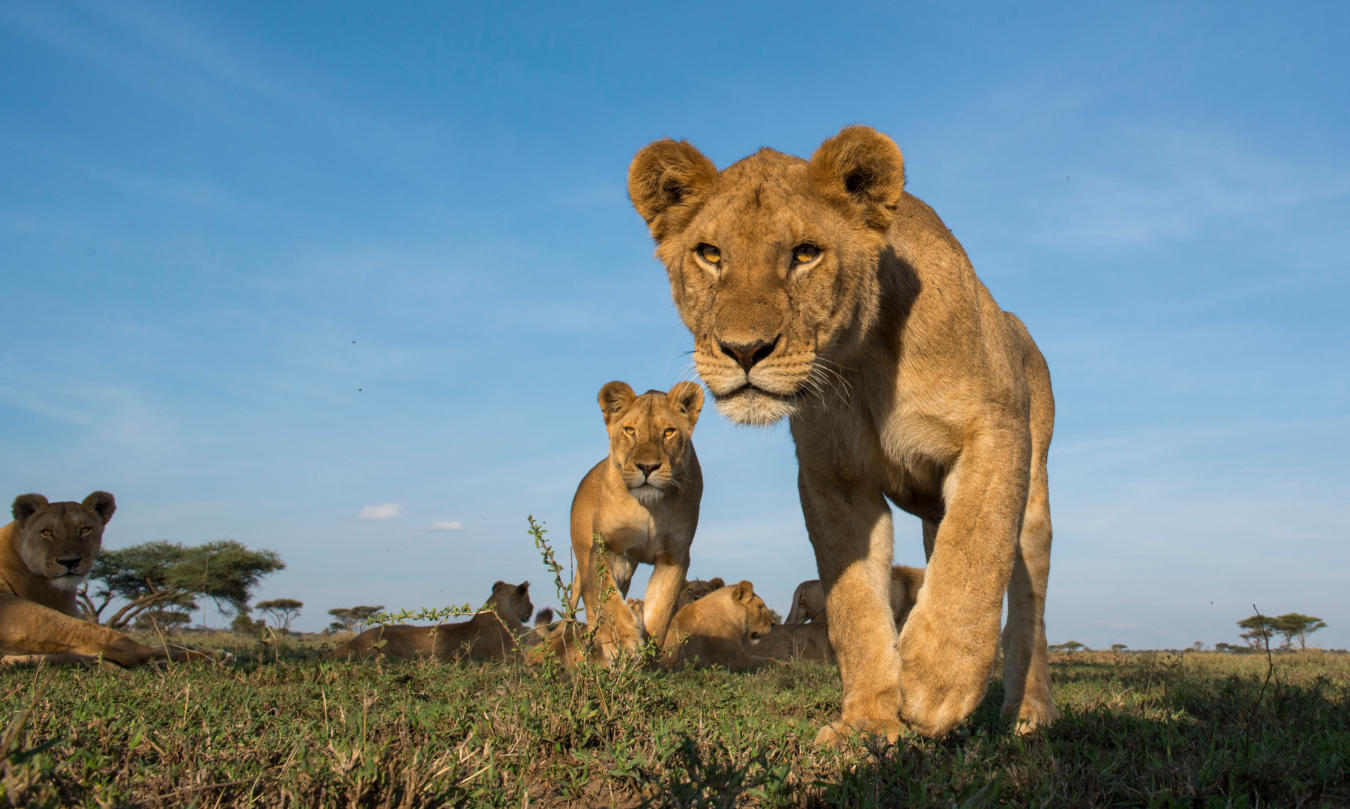 Jobs
Your call from the wild!
Chief of Party – USAID-FZS Luangwa Livelihood and Conservation Programme
Zambia, Africa, full-time, 7-10 years of experience
About the Project
Frankfurt Zoological Society (FZS) is an internationally operating conservation organisation based in Germany that has been supporting conservation projects in Africa, South America, South East Asia and Europe for many decades. Following our mission to conserve wildlife and ecosystems, we are focusing on protected areas and outstanding wild places.
 
FZS seeks a Chief of Party (COP) to lead a five-year $10m USAID-funded Global Development Alliance (GDA) project for the Luangwa Livelihood and Conservation Programme (LLCP) of Zambia, focussing on the North Luangwa component. The project will leverage private sector partner resources and expertise to achieve integrated outcomes for biodiversity conservation, economic prosperity, human well-being, and governance in and around key Game Management Areas.
---
Your Tasks
The COP oversees all aspects of a major multi-sectoral project encompassing a large, complex geography and a wide range of diverse stakeholders linking livelihoods with the North Luangwa Landscape.
S/he will lead, develop and manage the Hearth project team and serves as the principal contact to external project stakeholders including USAID, private Alliance partners, other project partners, and public ministries.
The COP will manage the relationship with USAID and will be responsible for all performance, reporting, administration and compliance related to the project.
S/he will provide technical support to all components of the project and ensure that LLCP coordinates activities with other USAID funded projects that have complementarity with Hearth and with FZS's wider conservation program.
Your Profile
University degree and 10 years' experience in conservation or natural resource management practice or equivalent combination of education and experience 
Record of managing complex donor-funded programs including private sector engagement and/or biodiversity conservation, preferably in Africa. 
Experience directing a major program or project of strategic importance, including management/supervision of multi-disciplinary teams, subcontracts and meeting deadlines.
Experience with the sole responsibility for the administration and financial management of a programme of at least $1 million/year
Prior experience with USAID operating procedures, regulations, and reporting requirements, preferably as a COP or Deputy COP.
Leadership experience developing a team culture and maintaining it to meet organizational goals and supervisory experience, including motivating, setting objectives, training and managing performance. 
Communicating clearly via written, spoken, and graphical means in English.         
Your Application
Your application should contain a cover letter, your chronological CV as well as qualifying certificates. Your cover letter should answer the following questions:
Why are you suitable for the advertised position?
How should conservation organisations be involved in delivery of human development in buffer zones to core protected areas?  
With a growing wildlife population and growing human population, how can rural development be aligned with conservation objectives in order to benefit both humans and wildlife on the periphery of protected areas?
 
Please send your electronic application documents (as one single pdf) and indicate your salary expectations and the earliest possible starting date to jobs@fzs.org or click here to apply online.
The position remains open until filled.  As a result we encourage qualified people to apply as soon as possible and we will review all prompt and early applications favourably, especially those received before 15 January 2023
Download Details: ​Chief of Party (gn) –  USAID-FZS Luangwa Livelihood and Conservation Programme