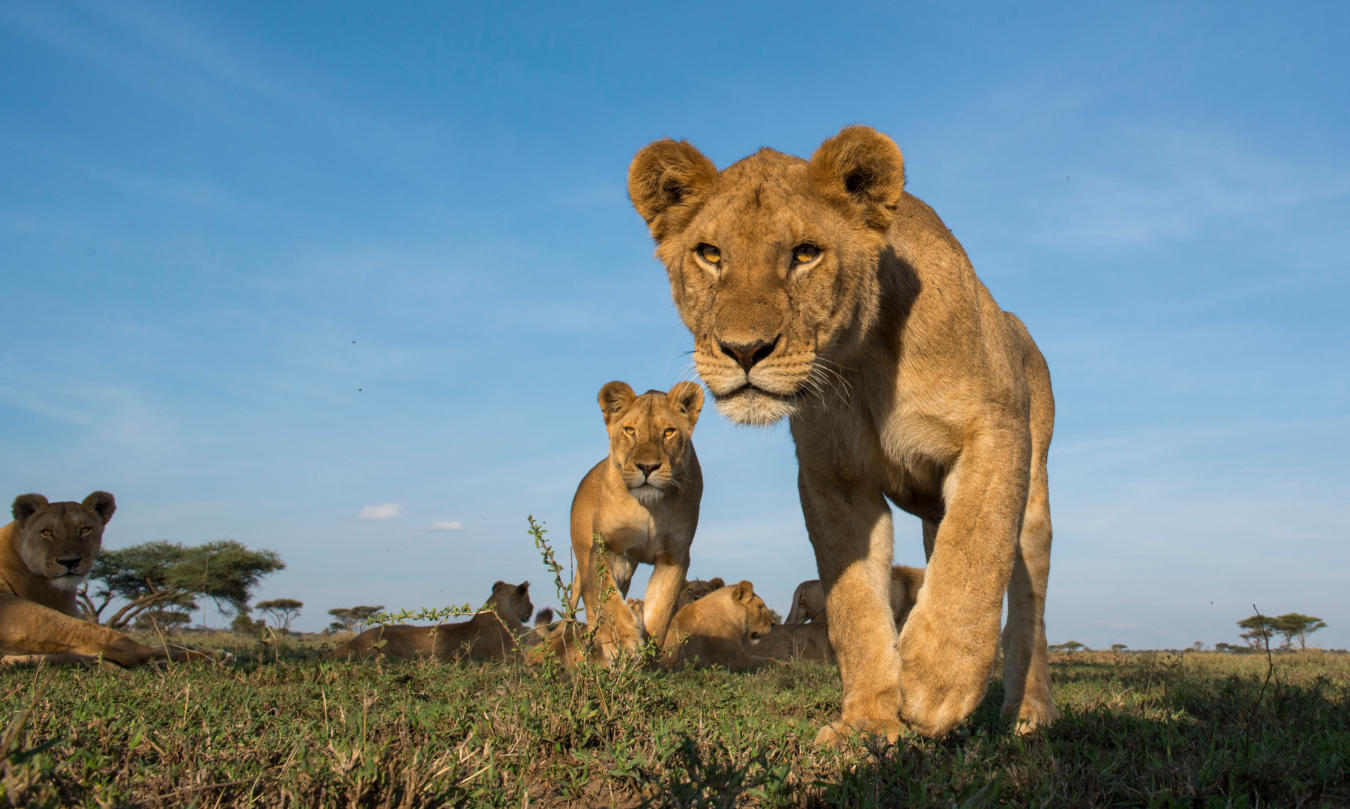 Jobs
Your call from the wild!
Deputy Head of Department (gn) Europe Department
Frankfurt, Europe, Employee, full-time, 5-7 years of experience
About the Project
In Europe, our focus is on the protection of large natural landscapes and wilderness areas in the Carpathians, Polesia, Bialowieza and the steppes of Kazakhstan, as well as wilderness development in Germany. To support this work, we are looking for a Deputy Head of Department (gn) Europe Department.
                                   
---
Your Tasks
The purpose of the role is primarily to support the Head of Department in key functions, co-manage the department and to act as second in charge, stepping in in case of the HoD's absence or other circumstances which require representing the Department or taking decisions on behalf of the HoD. The full-time position will be based at the FZS headquarters in Frankfurt/Main.
In detail the key functions are:
Manage cross-cutting division (finance management, communication and fundraising, advocacy and IT) of the department, line-manage lead staff in this division

Co-manage the overall operations of the department including the implementation of the department's longer term and annual planning cycle (based on the departmental strategy)

Maintain a clear overview of the Europe Programmes and the status of its projects (including budget status, project plans and implementation, and staff activities)

Act as the key point of contact for other departments from within FZS

Co-oversee and support the field projects and ensure that FZS procedures and policies are being adhered to where needed

Co-lead on staff development and team coherence

Further management and leadership development of the job holder (to be regulated in the Annual Performance Agreement)
Your Profile
Higher degree – or equivalent experience – in nature conservation, forestry, biology, geography, environmental studies or related fields
More than 5 years' experience in the field of nature conservation and working internationally
Strong leadership and the ability to work and take decisions independently
Excellent organization and project management skills
Excellent written and verbal communication skills (English and preferably German, Ukrainian would be an asset) 
Energetic "roll up the sleeves" work ethic, creative 'out the box' thinking, and attention to detail
A passion for wilderness and nature conservation
We Offer
Engaging and meaningful work with room for your own ideas
Opportunity to get to know impressive wilderness areas in Europe, and to contribute towards their protection
Form part of a dynamic and motivated team in Europe, as well as the larger FZS team working to secure outstanding wild places across the globe
Job ticket, occupational pension scheme and 30 days' vacation per year
Flat hierarchy, opportunities for further training and the option for remote work within limits
The position is initially limited to two years with a possible longer-term perspective
Your Application
Please send us your application (as PDF including a motivation letter, CV, qualifying certificates and work samples) together with your salary expectations and the earliest possible starting date. In your motivation letter please answer the following questions:

Why would you like to work for FZS?
Which qualifications and personal qualities make you a good candidate for this position? 
Contact person:
Frankfurt Zoological Society
Marthe Braun, Human Resources
Bernhard-Grzimek-Allee 1
60316 Frankfurt, Germany
Email: jobs@fzs.org
 
UPDATE: We have extended the application deadline and look forward to receiving your application by 25th May 2023.
Download Job Ad here: Deputy Head of Department (gn) Europe Department