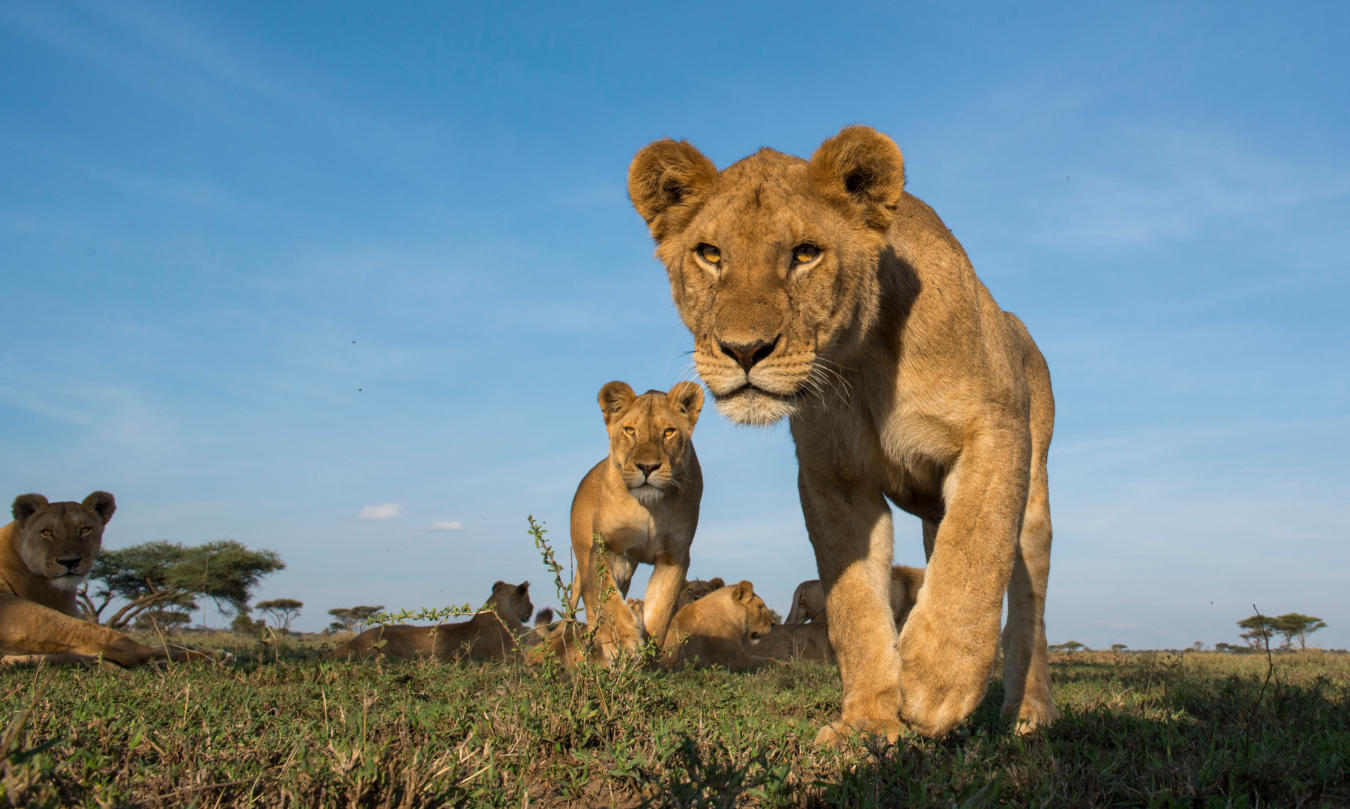 Jobs
Your call from the wild!
Ecology and Conservation Science Manager (gn) – FZS Zambia
Zambia, Africa, Employee, full-time, 5-7 years of experience
About the Project
The Africa Programme is FZS' largest and oldest and is active in five focal countries: the Democratic Republic of Congo, Ethiopia, Tanzania, Zambia and Zimbabwe (www.fzs.org). FZS Zambia (FZS-Z) is looking for an experienced conservation scientist with a strong analytical background to play a crucial role in our work developing ways to assess and communicate evidence- based conservation and social science to influence and guide decision-making, policy and practice for its North Luangwa and Nsumbu Tanganyika Conservation Programme. 
---
Your Tasks
FZS-Z is seeking an experienced and skilled biodiversity and conservation science professional to fulfil the role of Ecology and Conservation Science Manager (ECSM), assuming responsibility for design, data collection, collation, storage, analyses and dissemination of information in ecological monitoring, integrated land-use zoning, climate change and applied species research and conservation. The ECSM will oversee the implementation, reporting, representation and coordination of monitoring, evaluation, research and learning programmes related to species, habitat, protected area conservation and their threats, and to evaluating the effectiveness of conservation and management programmes initiated by FZS-Z and partners in the North Luangwa Conservation Programme (NLCP) and Nsumbu Tanganyika Conservation Programme (NTCP) landscapes.
The role will require a proactive individual to understand the evidence needs of FZS-Z and will require the commissioning of new research as well as the synthesis of existing knowledge. You will have a proven track record in field-based biodiversity research and monitoring, capacity building, coordination and project management. Inspiring management, leadership and interpersonal skills are essential to the role to ensure professional delivery against project aims, objectives and timelines meeting global best practices. You will participate in sharing knowledge about FZS Zambia's work with stakeholders, partners and communities; managing relations and partnerships with research and other institutions; mentoring, monitoring, and evaluating ecological work embedded in the NL/NT landscapes. Specifically, you would mentor, support and train ecologists at NLCP and NTCP with clear development criteria and goals. You will be able to work independently as well as part of a team. This position reports to the FZS-Z senior management team.
Your Profile
Postgraduate (MSc. or PhD degree) qualifications required in relevant field

5+ years post-degree experience in the sector

Broad knowledge of landscape and species ecology and ecological principles

Specialist and up-to-date knowledge of how to use and apply ecological models including complex analytical procedures to enable innovative, robust analysis and interpretation of data

Fluent in statistical software and show willingness to learn new programmes

Methodical and rigorous approach to experimental design, data collection, data management and analysis

Self-motivated and able to work efficiently under pressure to meet deadlines, with the autonomy to prioritise your own working schedule and to manage the work of staff on several projects simultaneously

Initiative and scientific horizon scanning to propose innovative projects to answer important conservation questions using data and evidence

Skilled collaborative worker, with experience working with a range of stakeholders e.g. communities or decision makers

Effective communicator, tailoring high quality communications to a range of audiences

Good knowledge of biodiversity monitoring techniques, including new monitoring techniques

Experience of contributing to community or citizen science projects

Experience contributing to biodiversity monitoring programmes and in analysing the outputs

Knowledge of research grants and funding

FZS-Z would particularly welcome applications with experience in one or more of the following areas: the analysis of biodiversity surveillance and monitoring data; new technologies for monitoring biodiversity; citizen or community science programmes or biodiversity indicators, red lists and other measures of the status of biodiversity.
We Offer
Salary: commensurate with qualifications and experience
Start Date: 01 March 2023
Contract Type: Full time; 2yr
Location: Lusaka/field
Your Application
Apply online by email only to jobs.zambia@fzs.org
Application requirements: Please email a covering letter (max. 2 pages) explaining why you feel you should be considered for this post; a full CV (highlighting relevant experience and achievements); and contact details for two referees (who will not be contacted without your permission). Please use 'Ecology and Conservation Science Manager – FZS Zambia' as the subject line. The closing date for applications is 23:59hr Wednesday 30th November 2022. First interviews will be held mid-December 2022. Candidates selected for interview will be contacted by email or telephone – please specify your preferred method of contact in your covering letter.
Regrettably, due to limited resources and the high number of applications anticipated, we are only able to contact short-listed candidates. If you do not hear from us within two weeks of the closing date, please assume that you have not been successful on this occasion.
FZS values diversity and is committed to equality of opportunity.