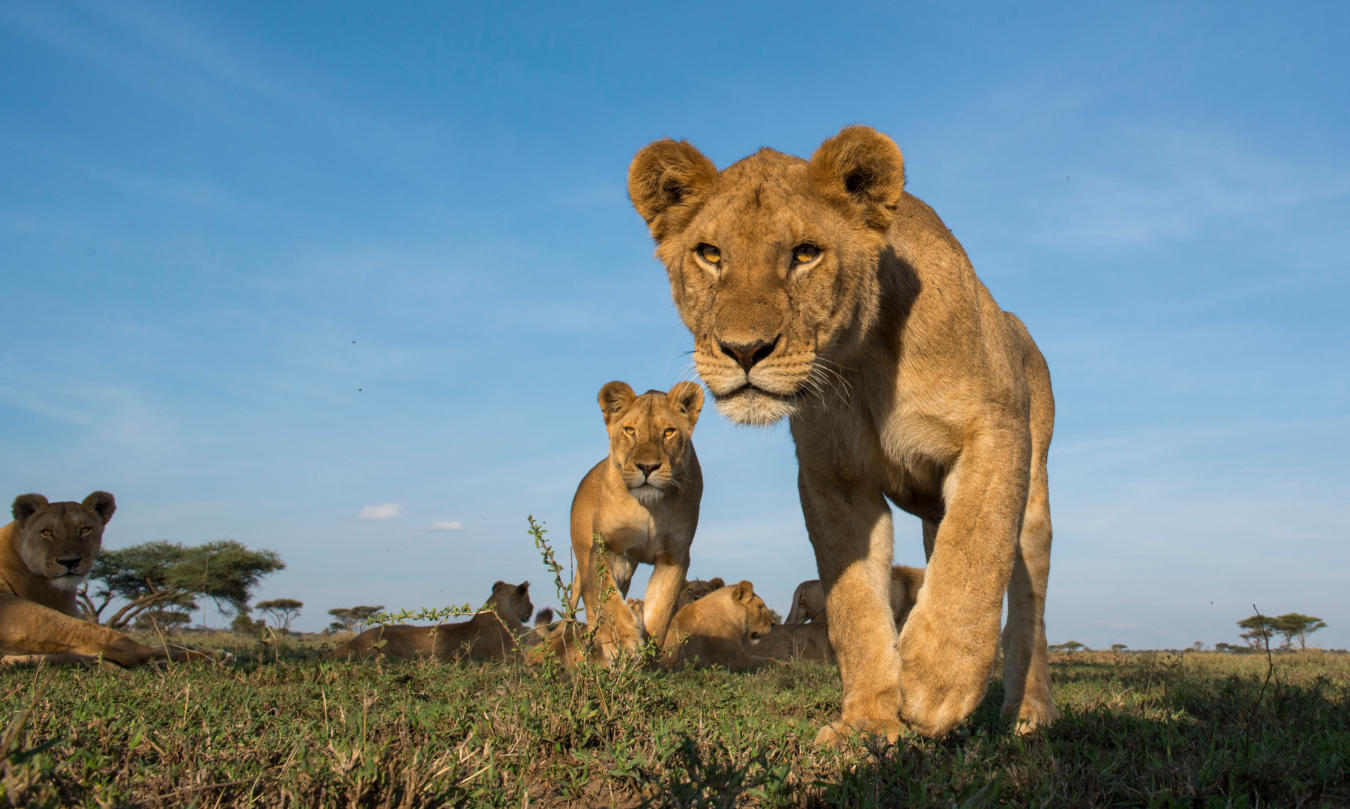 Jobs
Your call from the wild!
NLCP Social Programme Operations Officer and Deputy COP, USAID-funded LLCA
Zambia, Africa, Employee, full-time, 5-7 years of experience
About the Project
​FZS-Zambia is seeking a highly motivated Social Programme Operations Officer and Deputy Chief of Party (for the USAID-funded Luangwa Livelihoods and Conservation Activity, LLCA).  The position will be based in Mpika, Mano and/or other agreed location with time spent in the field with the team, and with relatively frequent travel to Lusaka. The position reports to the USAID-funded LLCA Chief of Party with occasional input from the NLCP Senior Management and there are a number of people who will report to the position – including: the (currently named) Community Outreach Manager and Coordinators.
---
Ihre Aufgaben
Your Tasks
Ensure that the NLCP social programme is founded on a robust Theory of Change and results-based management, with adequate monitoring, evaluation, learning and adaptation
In a leadership role, guide and mentor the field-based implementation of FZS's work with the people living in the North Luangwa Landscape – including i) leading the work on Land and Resource Use agreements, ii) agricultural extension (including conservation/regenerative agriculture and enhancing coexistence between humans and wildlife), iii) enterprise and livelihood development and iv) literacy, education and vocational training – all to function within the environmental framework of FZS's work which will contribute to achieving our conservation goals in the landscape.
Contribute to keeping NLCP's stakeholder analysis up to date such that the power dynamics and structures, and influences among all stakeholders and actors are well understood
Lead, oversee and mentor the field-based team of Managers, Coordinators, SCCOs, CCOs and CLAs
Work with other members of the team, including: the FZS-Zambia's Senior Management team and Finance Department, the MERL Advisor, the Gender/Diversity Advisor, the NLCP Chief Operations Officer, Programme Manager and all Grant Managers within FZS-Zambia team
Engage with partners and other actors, including engaging technical staff and consultants, and/or other partner organisations to support the social programme
Contribute to the development of proposals and reporting for submission to donors
Lead on the development of annual workplans for and reporting on the social programme's fieldwork
Your Profile
A first degree and preferably a post-graduate degree (Master's or PhD) in social science –ideally within sustainable development, social development and protection, or similar
A minimum of 6 years of international experience in programme design, development and implementation – within at least two of the following: livelihood programmes, community-level enterprise development, human-wildlife conflict mitigation and management, community-based nature resource management, social marketing, community-based organisation governance and operation, conservation/regenerative agriculture among small-holder farmers, grievance redress mechanisms
Experience working as a social development practitioner, including (but not limited to) stakeholder engagement and stakeholder mapping
Experience leading and managing diverse and multi-cultural teams
Experience living in remote areas
Valid driver's license with 4×4 offroad experience.
Excellent oral and written communication skills and fluency in written and oral English
A self-motivated, person who demonstrates great initiative
We Offer
An attractive salary package based on our in-country or international employment schemes. An initial two-year contract is standard practice, with the perspective of a long-term position in an internationally recognized conservation organization. Probation period is 6 months.
Your Application
Your application should contain a cover letter, your chronological CV as well as qualifying certificates. Your cover letter should answer the following questions:
 
Please send your electronic application documents (as one single pdf) and indicate your salary expectations and the earliest possible starting date to jobs@fzs.org or click ​below to apply online.
 The position will remain open until filled by a suitable candidate – but applications received before 15 March will be viewed positively and those received earlier than this date will be viewed even more positively.
Download Details: NLCP Social Programme Operations Officer and Deputy COP