After almost 100 years of absence, a key steppe species  is returning to Central Kazakhstan: the kulan. Through careful reintroduction of the Asiatic wild ass, a stable population of kulans is to be re-established in the Altyn Dala project area. The mammals play an important role in the steppe ecosystem and in balancing the fragile network of its biodiversity.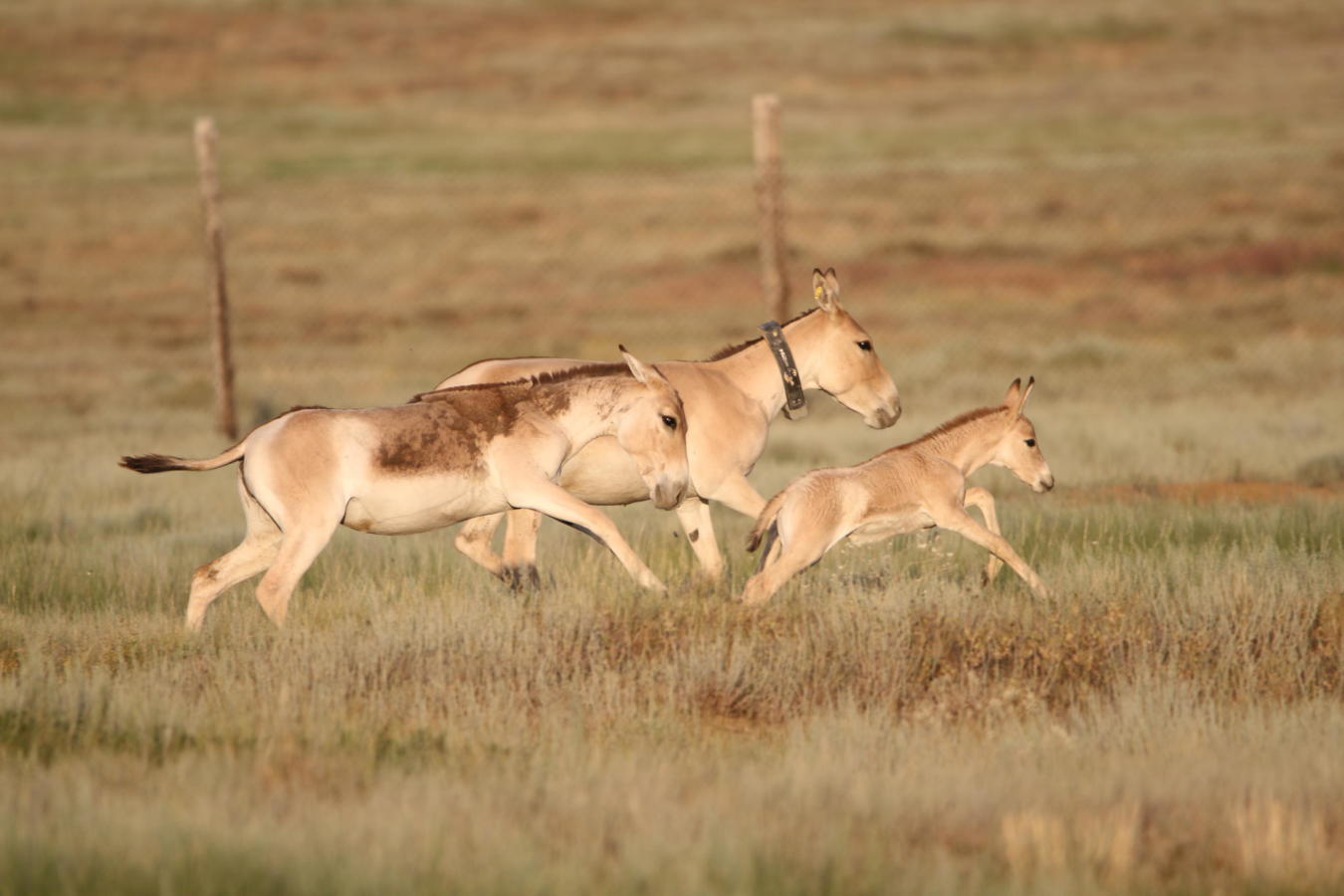 Our goal is to establish a stable population of Asiatic wild ass in the Altyn Dala project area. In order to build a solid source to start off a self-sustaining herd, more individuals are needed than are present in the area so far.
The problem: mountain ranges and highways prevent the independent migration of kulan from the southern part of the country to the central steppe.
That is where we step in: we capture wild kulan from the herds in the south, which have reached their habitats' capacity limits and transport them using cargo helicopters to the reintroduction site in the central steppe. Here, a contiguous area of 700,000 km2 awaits the kulan for large-scale treks.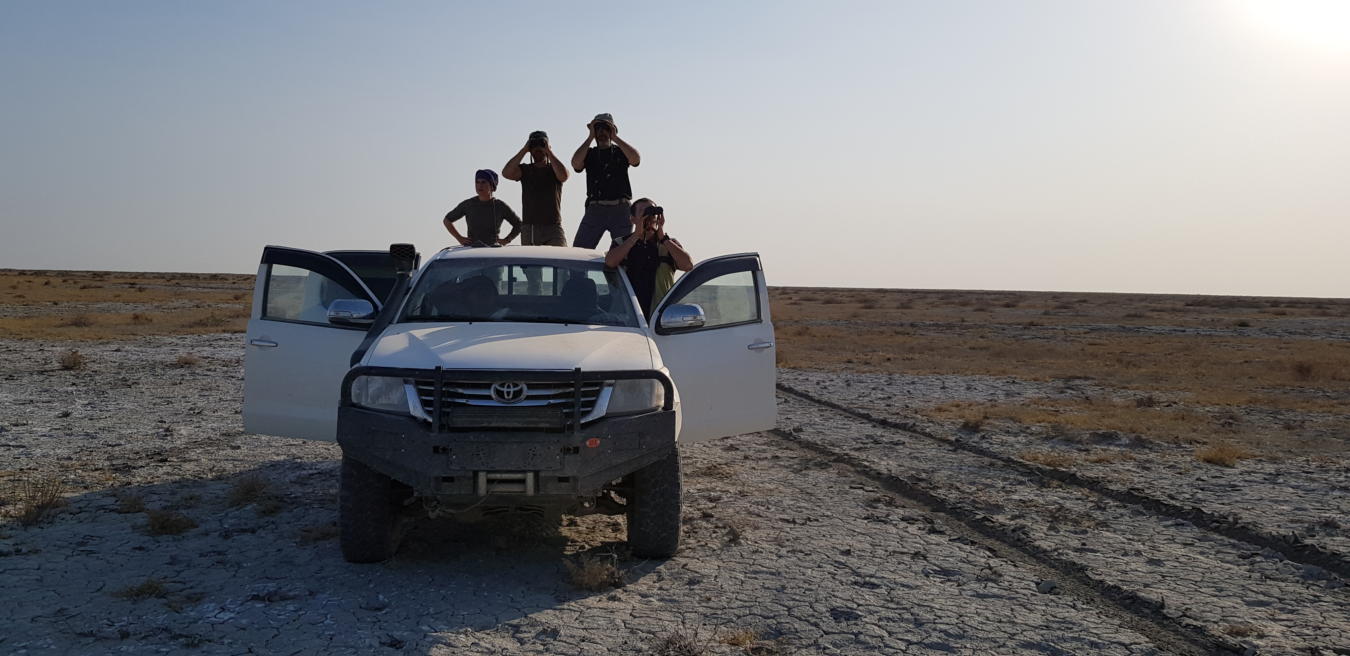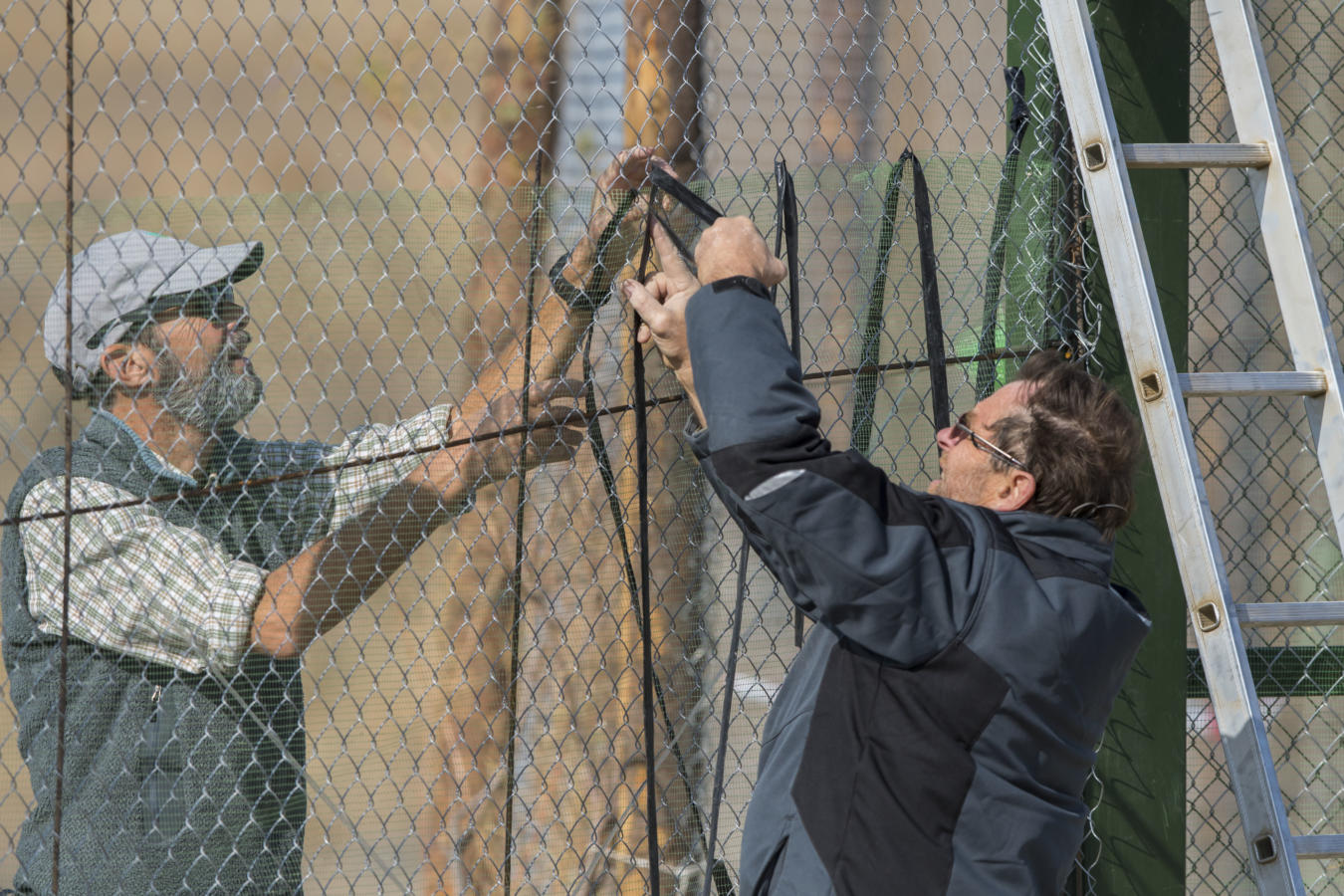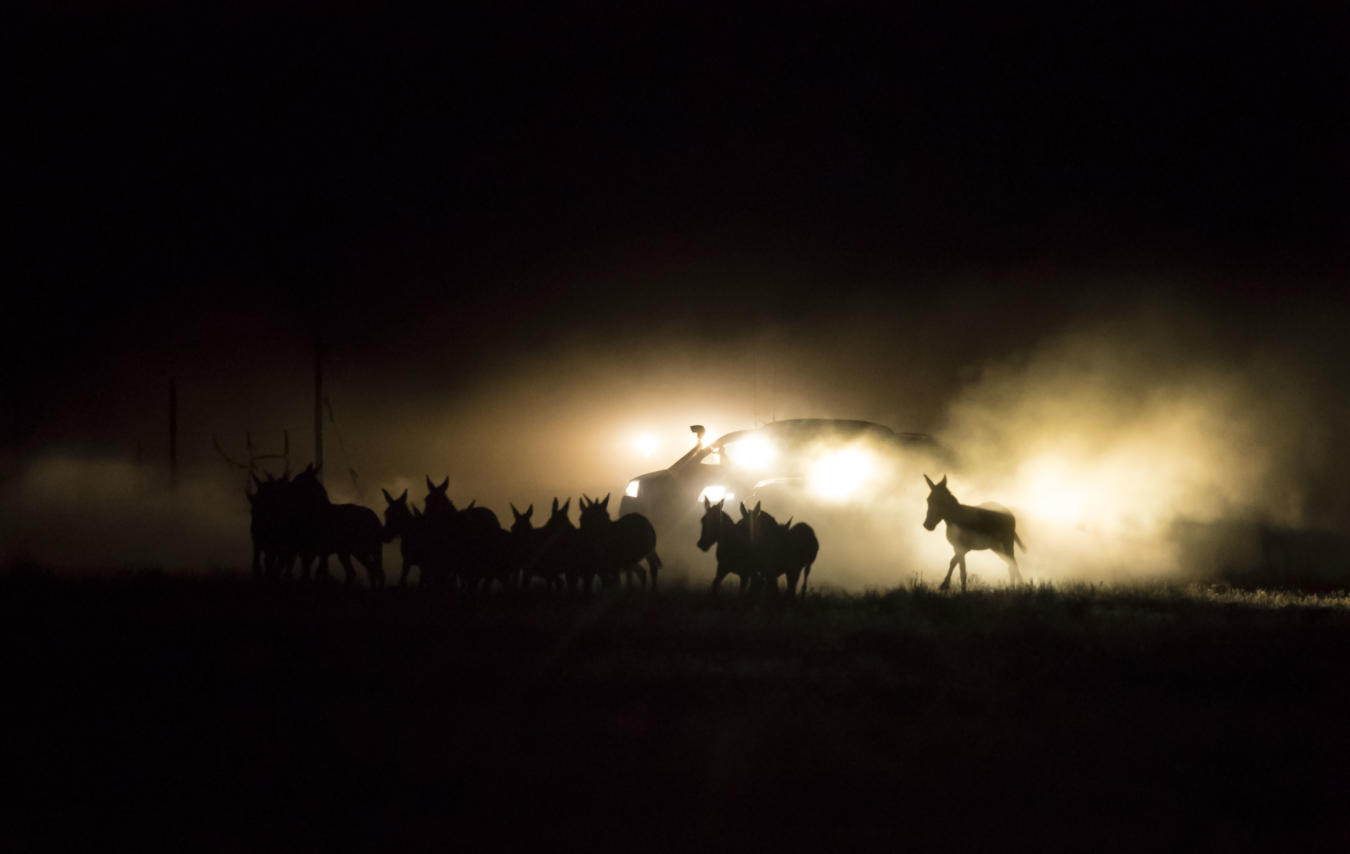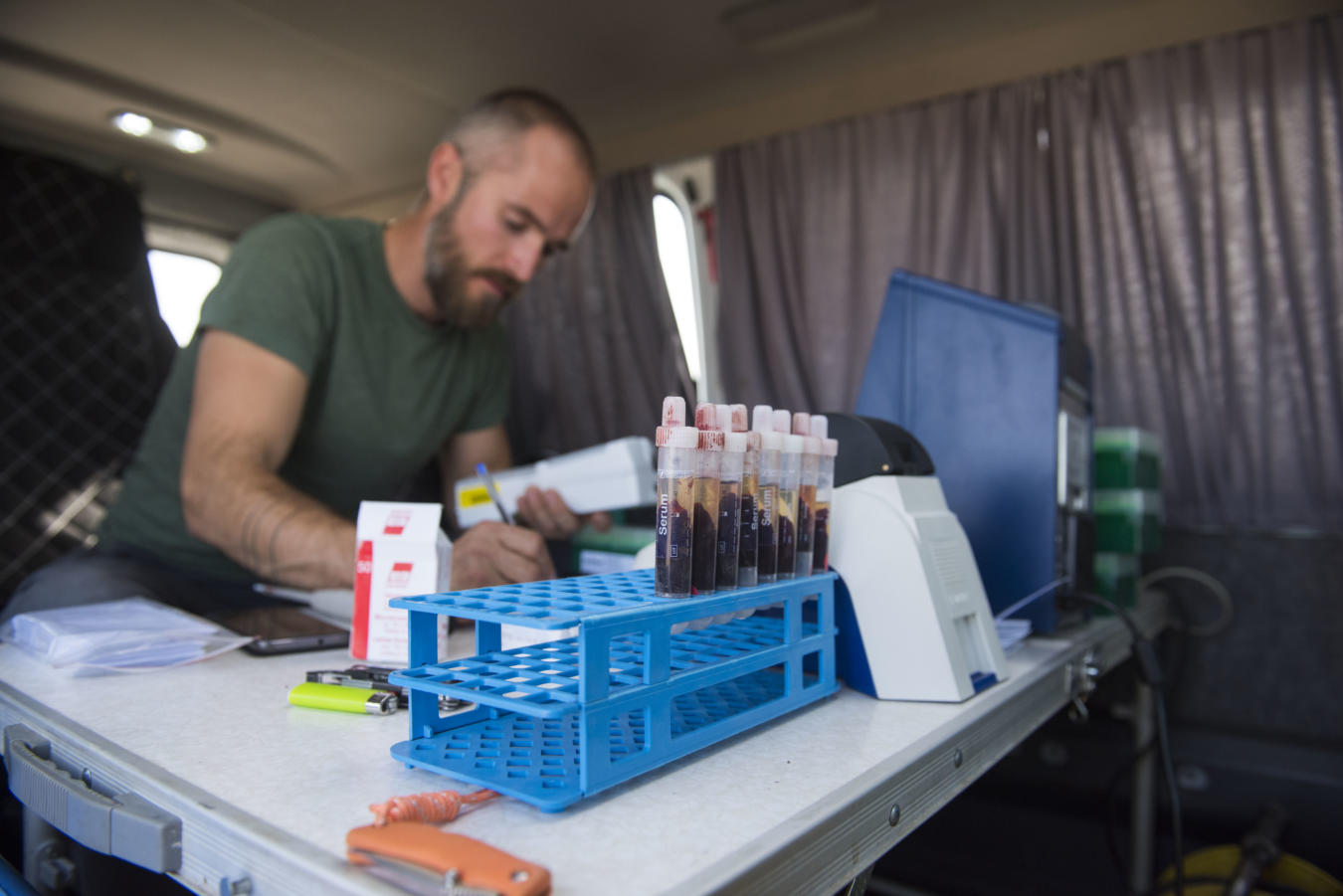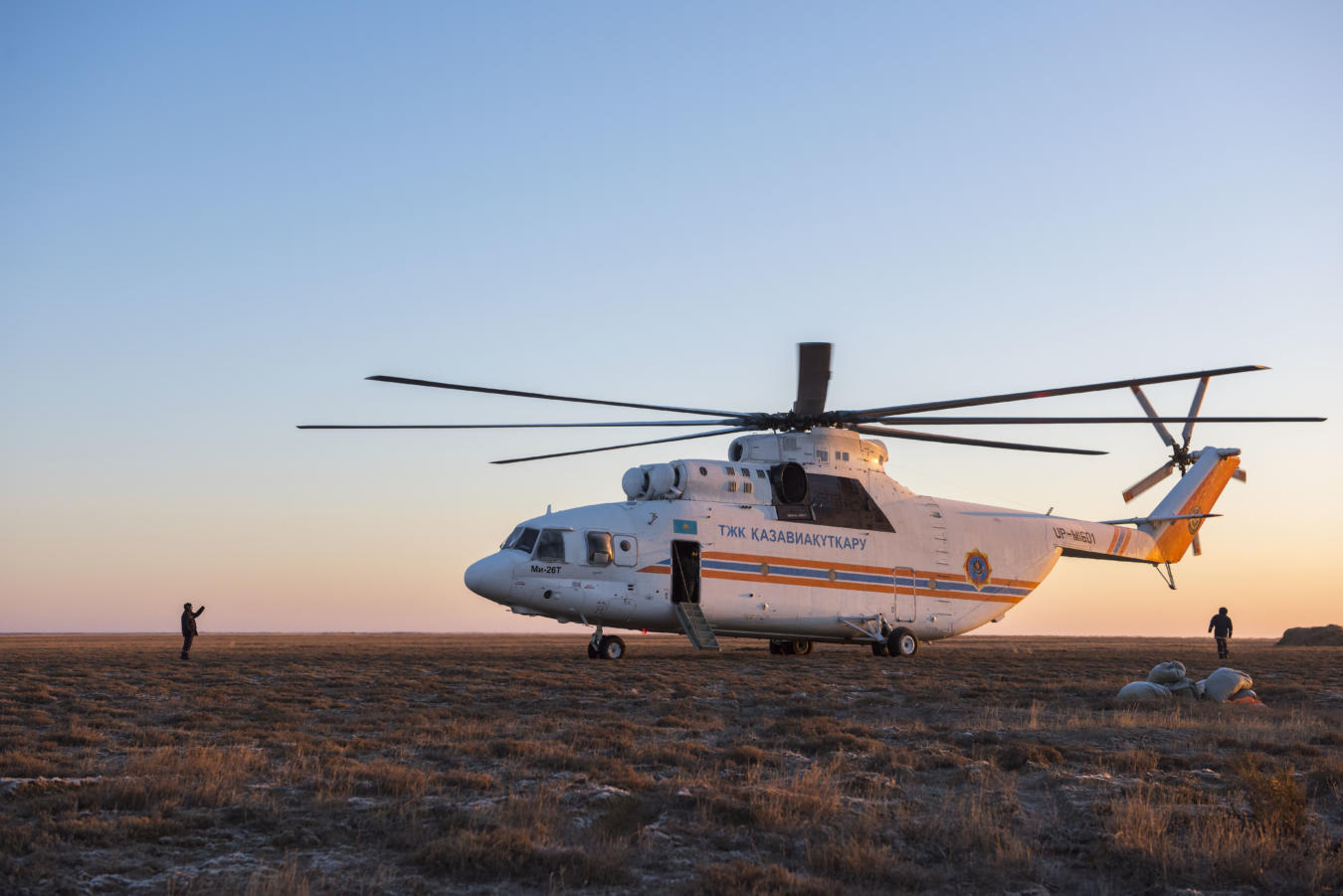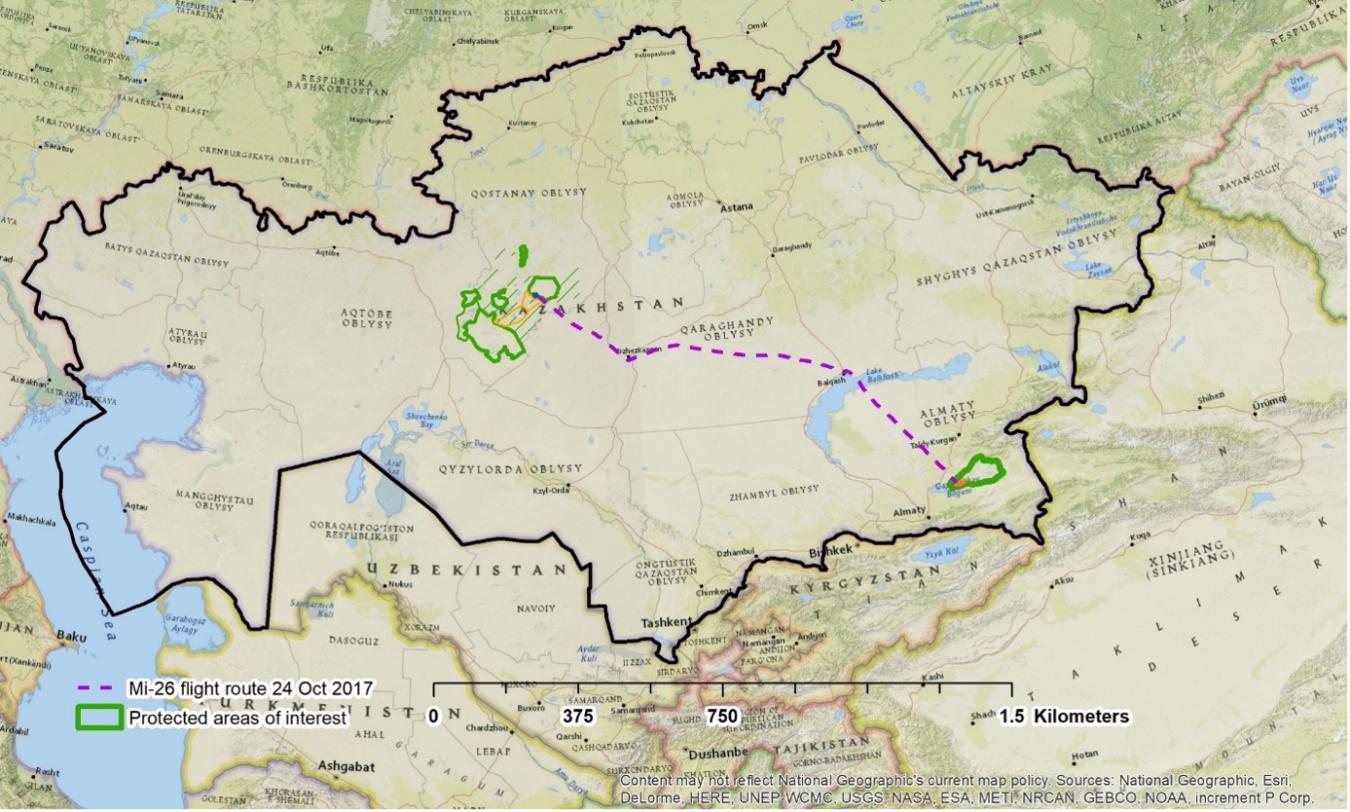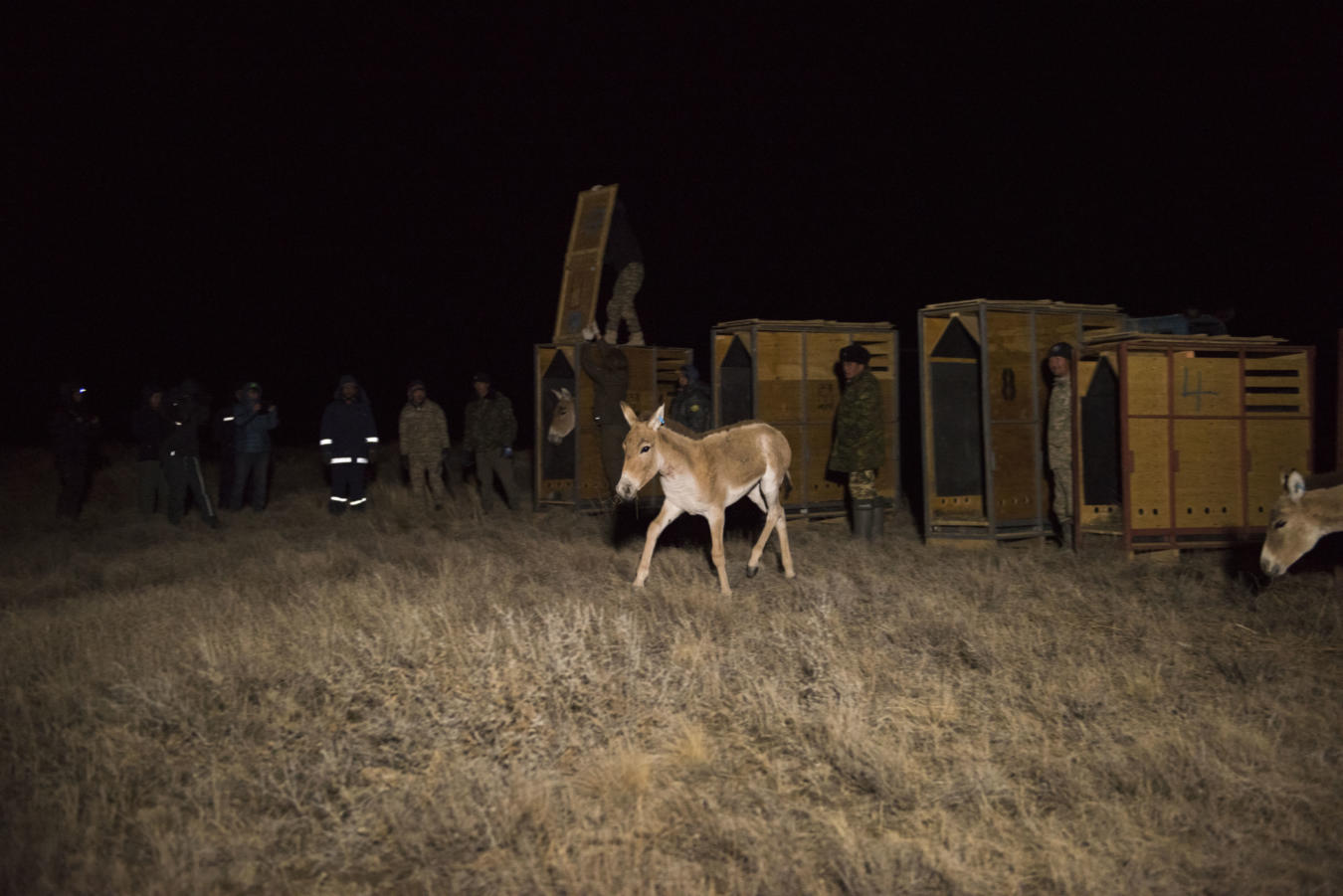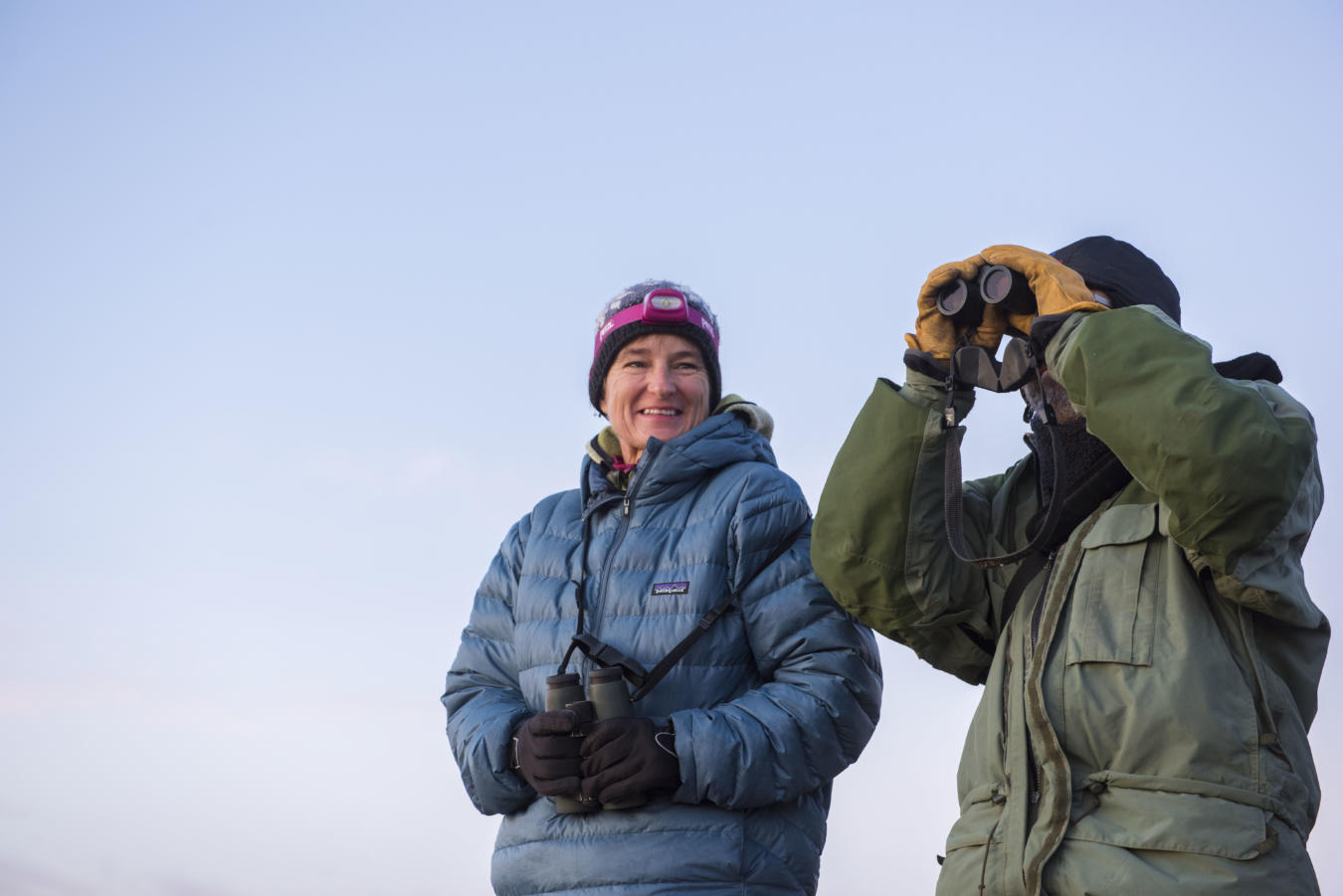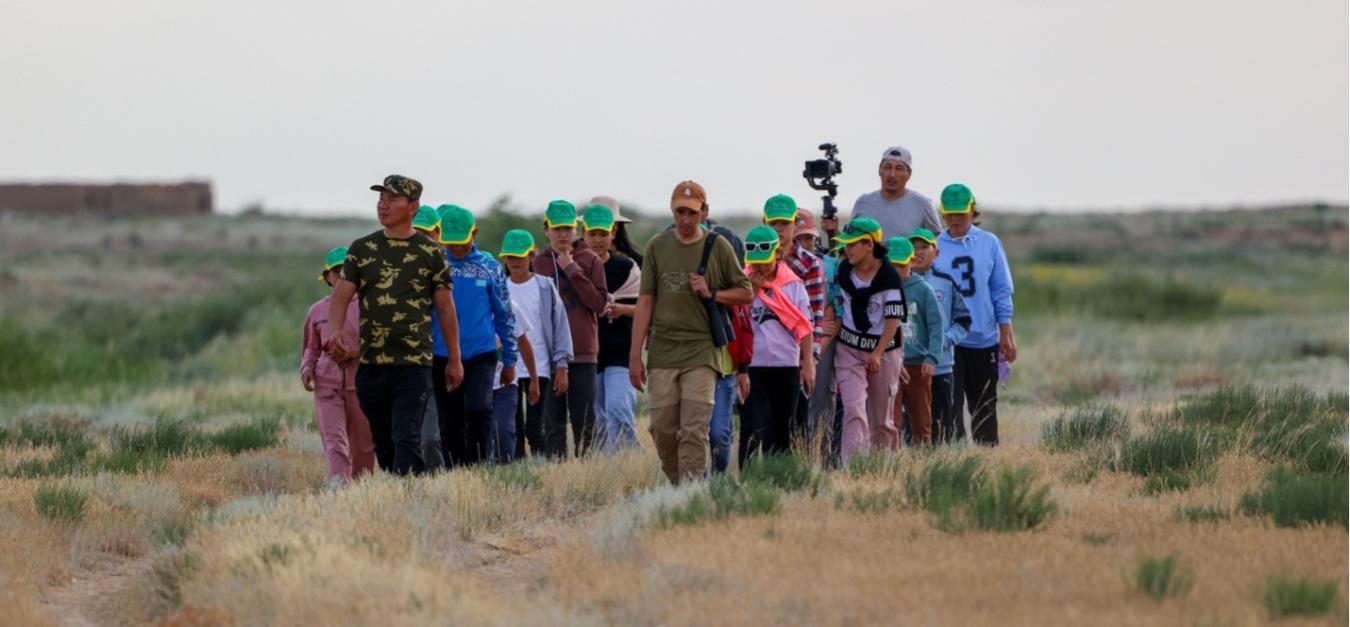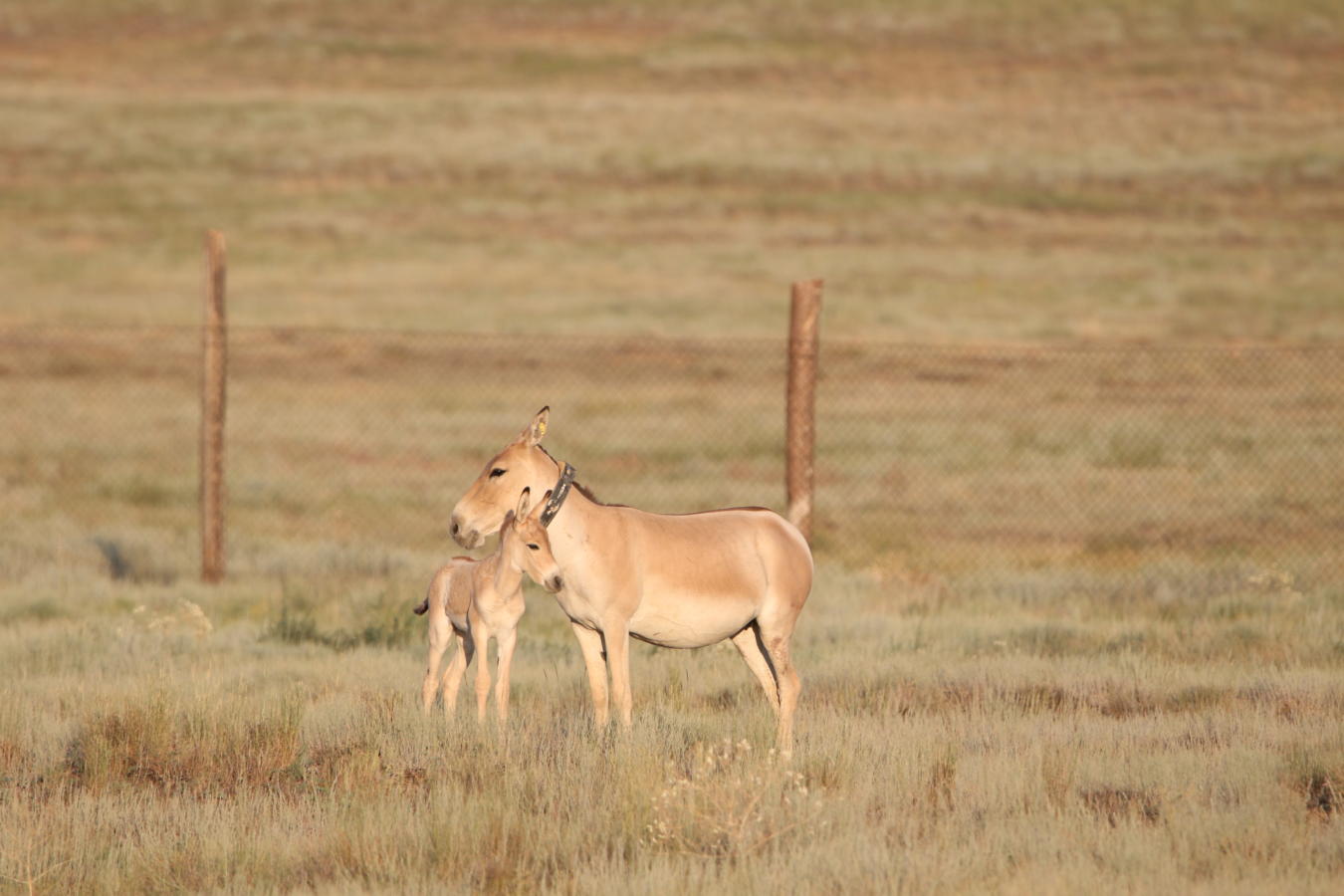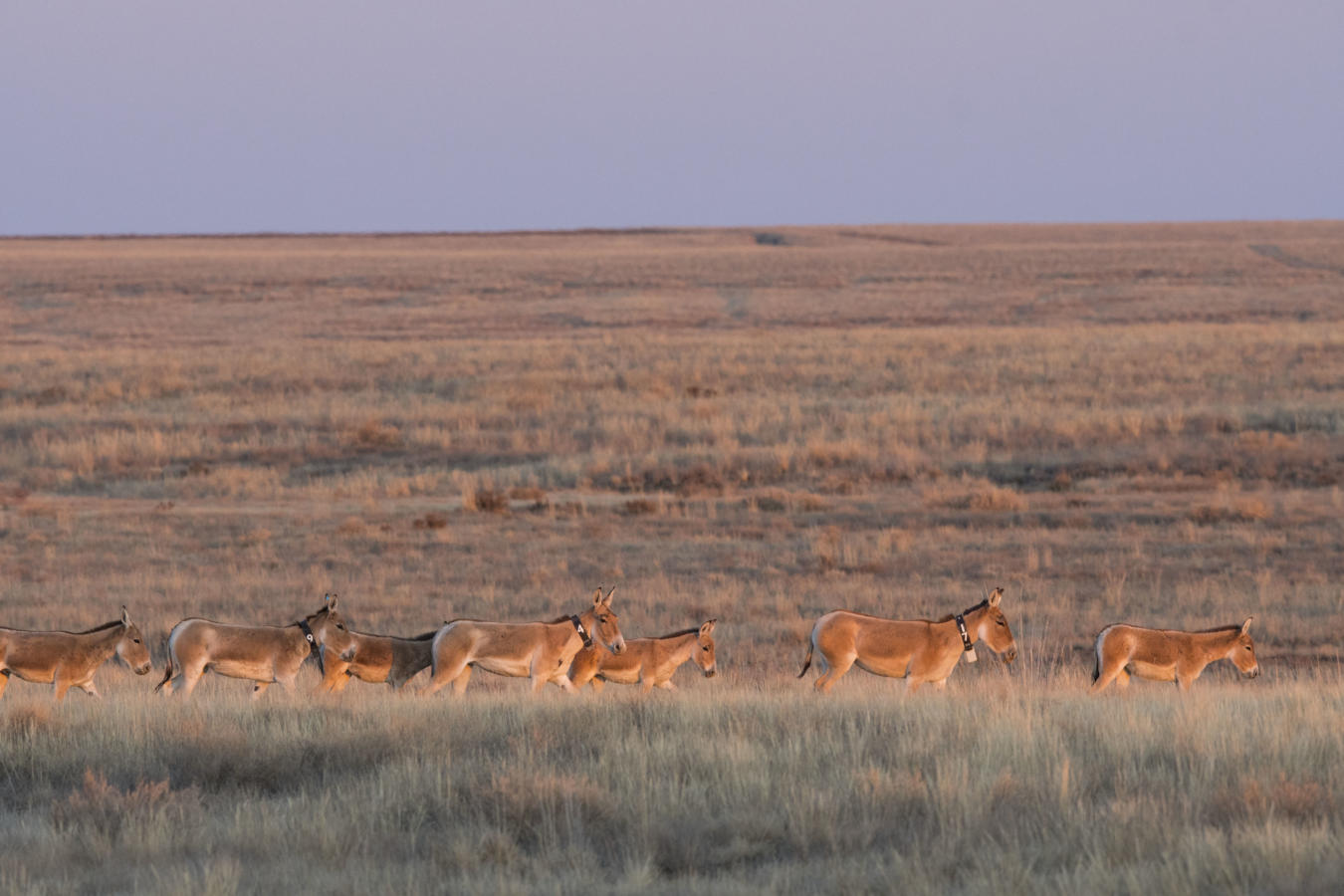 A solid database is a prerequisite for meaningful conservation work. Therefore, we put a lot of focus on researching the migration routes of the wild ass by analyzing GPS data results from the collared kulan in the different populations of Kazakhstan. In addition, we are increasingly using drone technology to "oversee" large areas. An AI program that can independently detect animal occurrence on the immense graphic material of these flights is currently being developed.
Transporting large wild animals is a complex logistical undertaking. Kulan are no exception: they are fast, cunning, and extremely shy with a high flight distance – this means they run really far before checking if the threat is still there. When put under pressure they can also become very dangerous. This makes a solid capture enclosure and transport boxes, trained personnel, vehicles, and of course, a suitable cargo helicopter indispensable for a relocation. In addition to this challenging task itself, a demanding bureaucratic process accompanies the fieldwork.
We actively involve local communities in the reintroduction program through field trips and educational services for school children.
Our rangers also visit the local people in the project area to explain their conservation strategies and to familiarize the people with how to deal with kulan. Transparency and communication are key for peaceful coexistence of wilderness and civilization. Furthermore, informative materials such as posters and comics for children have been produced.
Large steppe mammals are essential to their unique ecosystem. Many rare ground-nesting birds – such as sociable lapwings and various lark species – depend on the grazed grasslands. However, poaching and competition for food with livestock led to the complete eradication of kulan from Kazakhstan by 1930.
The surge of poverty that followed the collapse of the Soviet Union in 1991, however, led to a rural-urban migration that left an area the size of France in central Kazakhstan devoid of people and livestock. This area is now a perfect place for kulan and offers the unique opportunity to reconstruct and protect an immense contiguous habitat with its natural fauna. Like the Serengeti in Africa, a refuge for the last migrating herds of large mammals on our planet is to be created here.
Association for the Conservation of Biodiversity of Kazakhstan (ACBK)

Ministry of Ecology, Geology and Natural Resources of Kazakhstan

Inland Norway University of Applied Science

Tiergarten Nürnberg
Alongside our international partners, we are looking ahead – into a future with a steppe full of kulan.
Join us on this journey!