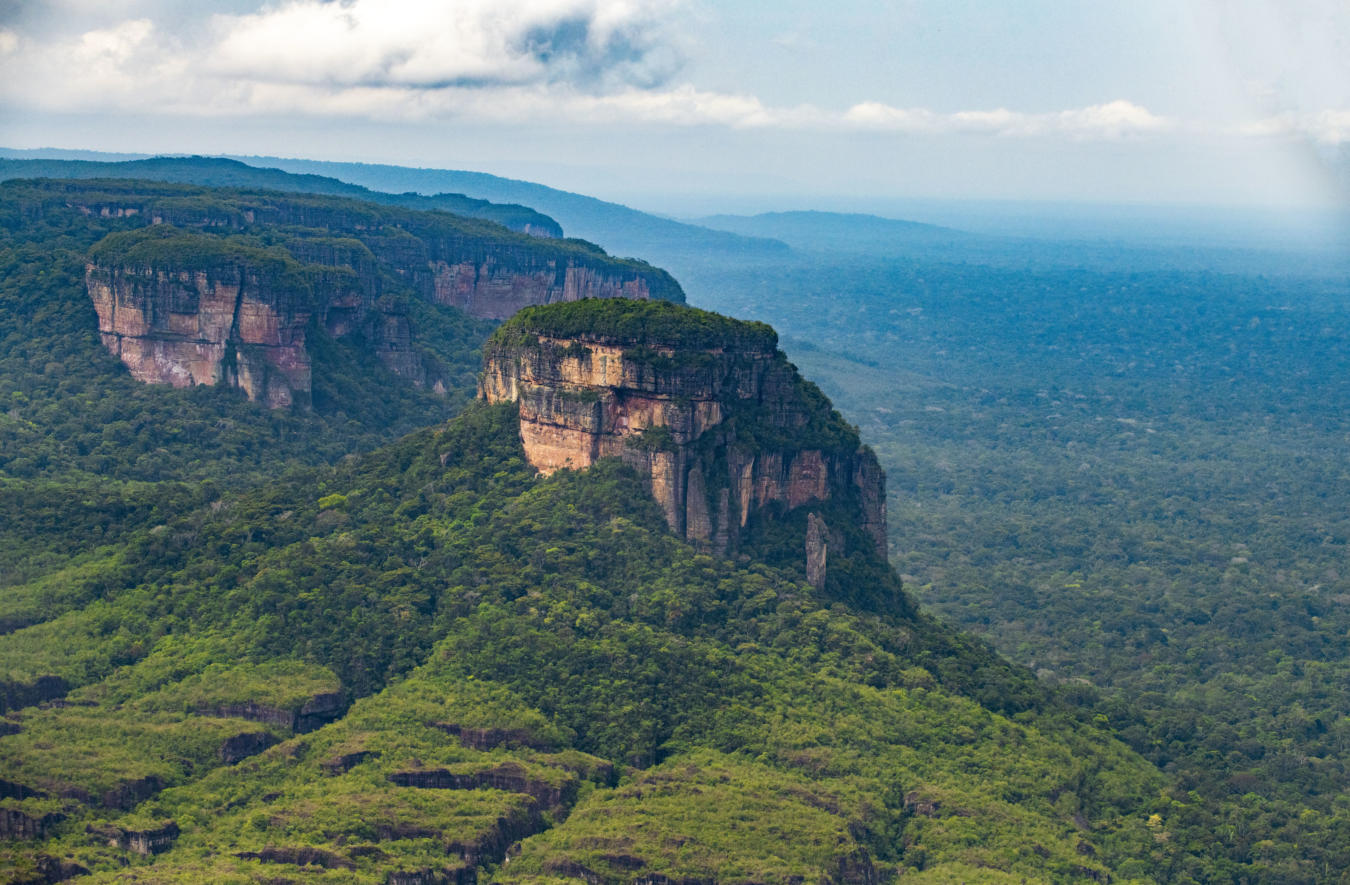 Legacy Landscapes
Sustainable financing for protected areas
National parks are crucially important for biodiversity conservation. They are designed to last forever, but many have inadequate, and often funding is constrained to a certain time period.
The COVID-19 pandemic clearly demonstrated the importance of sustainable funding for protected areas, especially when government budgets suddenly change or tourism revenue vanishes. When tourism came to a halt in 2020, even large areas like Serengeti National Park in Tanzania, lost much of the revenue needed to protect the area.
The Legacy Landscapes Fund, an international foundation established in 2021, aims to provide permanent funding from private and government sources to safeguard globally significant protected areas in the tropics.
The Legacy Landscapes Fund targets outstanding natural places: Each area supported by the Fund must be at least 2,000 square kilometers in size. At least half of the area must meet the strict categories I (Wilderness Area) and II (National Park) of the IUCN World Conservation Union. This means that these areas must be largely free from development and pristine.
A core approach of the Legacy Landscapes Fund is to combine governmental and private funding. In this approach, private donors provide one-third, and governments donate two-thirds of the consumable funds and capital stock. On the ground, an international NGO in collaboration with the local protected area authority ensures the use of the funds.
As a partner of the "Legacy Landscapes Fund", FZS contributes to ensuring that national parks, world heritage sites, and protected areas have a solid financial basis that will last forever,  and that resilient funding enables the continued existence of these areas, even in times of crisis.
The Legacy Landscapes Fund (LLF) is a joint initiative of the German Federal Ministry for Economic Cooperation and Development (BMZ), KfW Development Bank (KfW), Agence Française de Développement (AFD), Campaign for Nature (CfN), Frankfurt Zoological Society (FZS), the International Union for Conservation of Nature (IUCN), the UNESCO World Heritage Centre, and the World Wide Fund for Nature (WWF).
The LLF combines private and government funding to distribute $1 million per year per area to guarantee that basic operations can function in perpetuity.