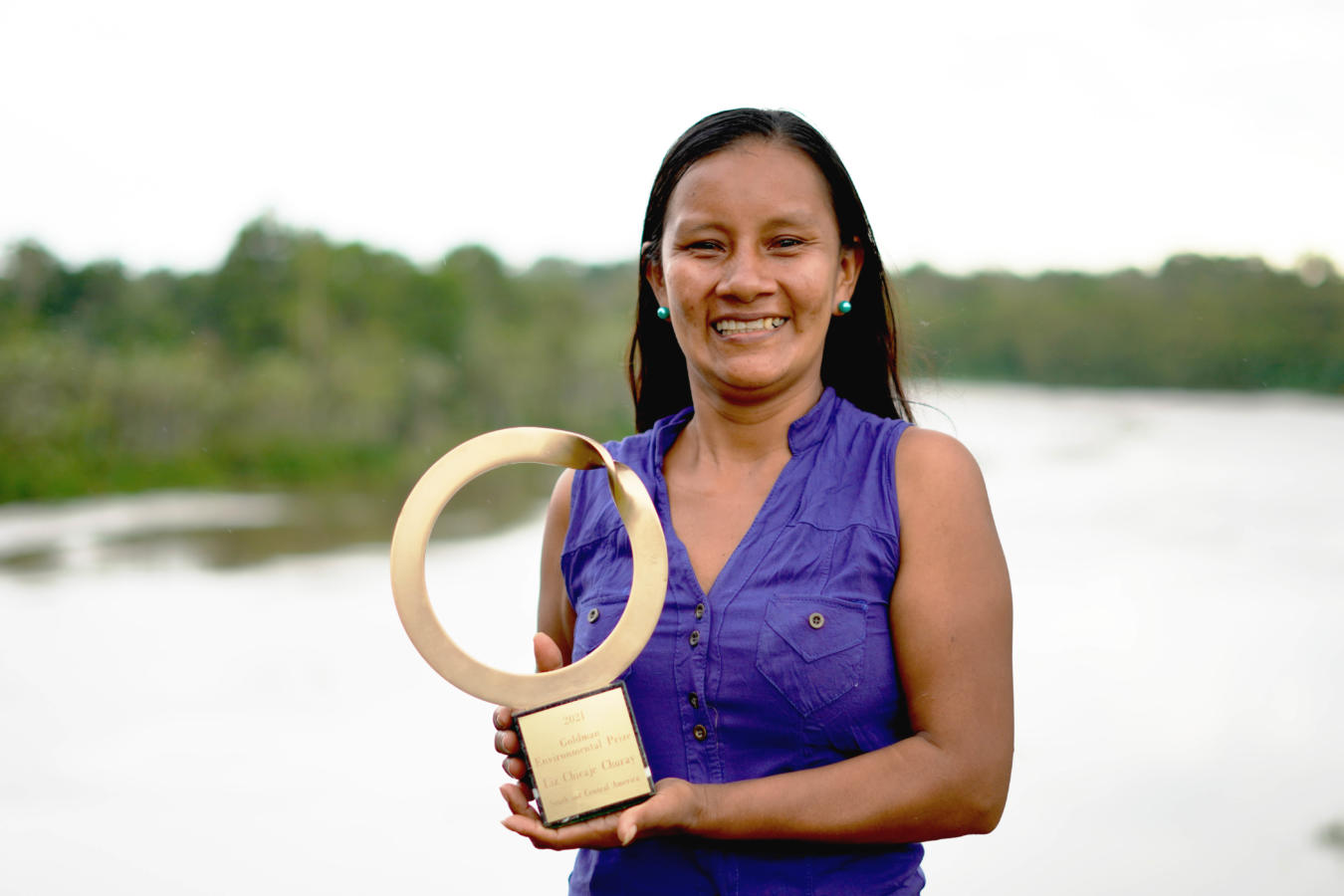 Peruvian indigenous leader who helped establish Yaguas National Park, wins prestigious environmental award
We are pleased to announce that Liz Chicaje Churay won the 2021 Goldman Environmental Prize for Central & South America.
During the virtual Goldman Environmental Prize award ceremony held 15 June 2021, FZS project partner Liz Chicaje Churay became one of six environmental activists worldwide to receive the prestigious Goldman Prize award.
This Prize is awarded to leaders who have shown sustained and significant effort to protect and enhance the natural environment, often at great personal risk.
Liz Chicaje Churay received the award for her work as a Bora indigenous leader who fought to declare Yaguas Reserved Zone in Peru into a National Park, giving it an important level of protection that helps safeguard it against many threats, such as logging.
"I always wanted to work in conservation," says Liz. During her time as president of the Federation of Native Communities of Ampiyacu (FECONA), she represented indigenous communities who were in favor of creating Yaguas National Park.
Working with other organizations and leaders, such as Benjamín Rodríguez, she fought for the communities by launching a campaign, organizing education and outreach programs, and attending high-level international events such as COP 23 where she, with Benjamín, shared the importance of protecting Yaguas with the world.
Liz and her partners' efforts bore fruit in 2018 with the establishment of Yaguas as a National Park.
Now, this area which spans over 860,000 hectares (equivalent in size to Yellowstone National Park) has the highest level of protection, giving emblematic species, such as the giant otter, pink dolphin, Amazon manatee, 500 bird and 550 fish species, a safer place to live.
"If we take care of the forest, we are avoiding climate change, if we take care of the forest, we have healthy food of flora and fauna. There was a lot of deforestation and since the conservation areas and parks have been created, there is a tremendous change", says Liz.
Congratulations Liz for the well-deserved award!
Find out more about the Goldman Prize.