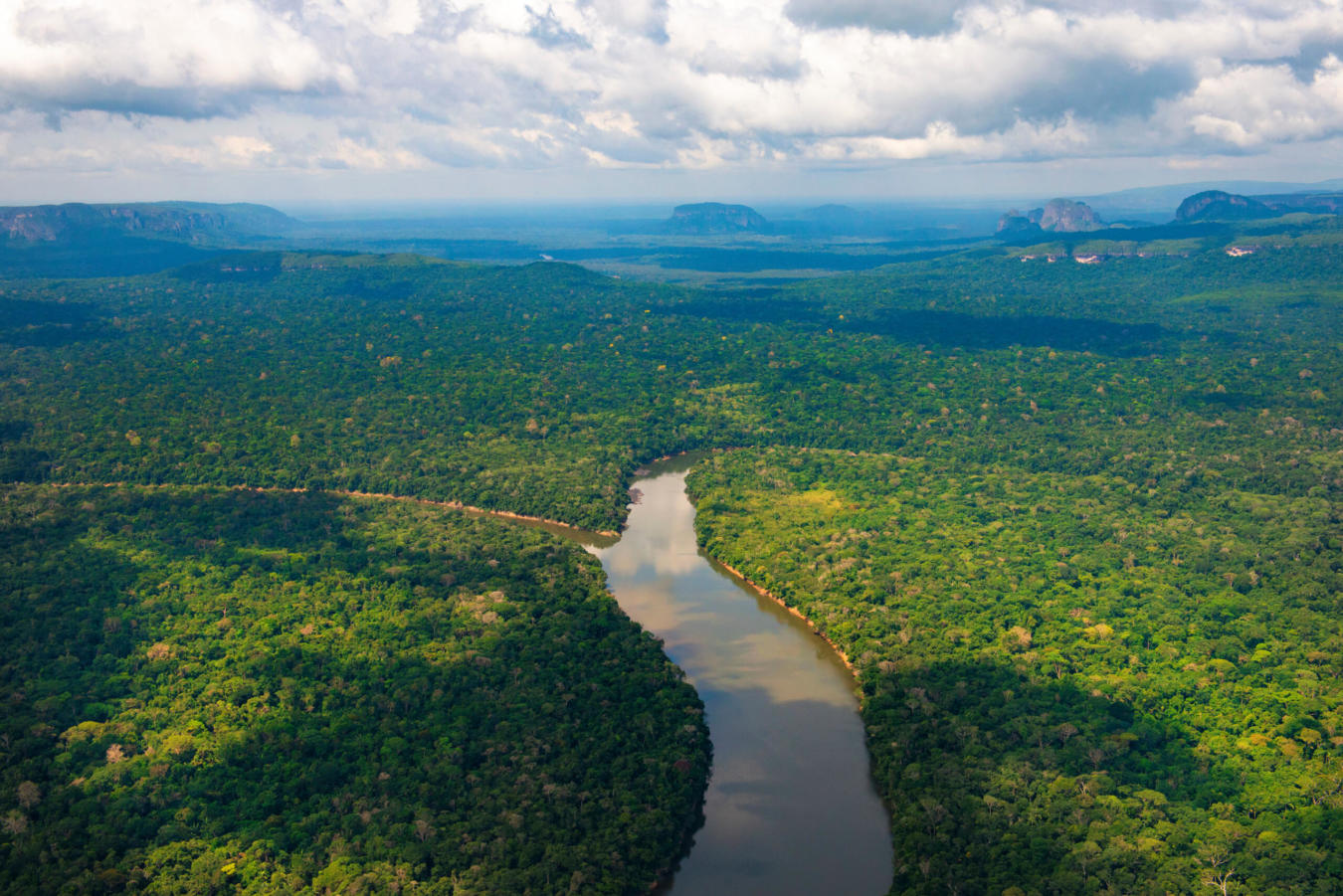 Colombia
The Colombian Amazon represents about 40% of the country's territory and is home to important hydrographic basins that drain the Amazon River, the longest and mightiest in the world. But today its biome is under the greatest threat ever as deforestation of the rainforests and contamination of the world's largest rivers continues to skyrocket. This risks not only the world's largest water cycle and the survival of thousands of species but also endangers the cultural legacy of hundreds of ethnic people, including indigenous people living in isolation that have inhabited the territory for centuries.
The Colombian government has designated more than ten protected areas throughout the Colombian Amazon, but the national protected areas agency still lacks the finances and the workforce capacity needed to manage the areas effectively. FZS Colombia, therefore, supports the governance and monitoring of Colombia's national parks in the Amazon. A particular focus is on the involvement of indigenous authorities in the development of management strategies and the provision of information to coordinate actions against threats.
FZS focuses its conservation activities in Colombia on the Amazon region from Chiribiquete National Park to the Putumayo River Basin on the border with northern Peru. This gives the unique opportunity to contribute to the protection of over 200,000 km² of rainforest. Transboundary cooperation plays an important role to jointly achieve long-term conservation against the many external threats.
Support the Colombian Protected Area Authority (PNNC) in the revision and implementation of the management plans for five national parks in the Colombian Amazon region.
Support indigenous committees in improving the management of their territories and coordinating with national agencies to achieve conservation objectives.
Support for biological monitoring as well as control and surveillance activities in the Colombian Amazon region.
We strengthen protected area management and infrastructure, for example by providing equipment.
We conduct monitoring together with the indigenous communities along the Caquetá River and thus contribute to the protection of the giant river turtle.
Establish and strengthen the bi-national planning and coordination of conservation activities in the Colombian-Peruvian Putumayo border region on the borders of Colombia and Peru.