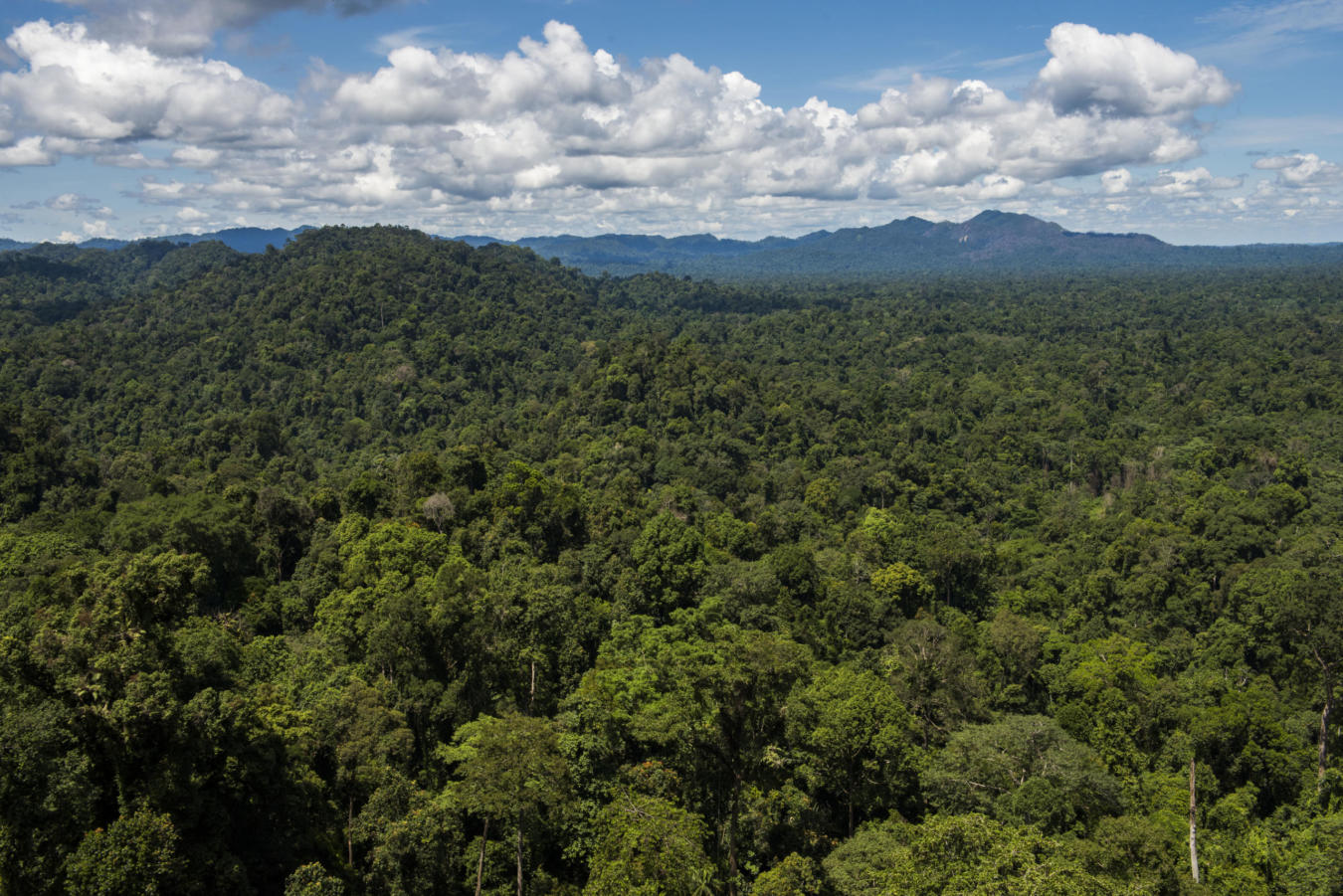 Landscape conservation program
The Bukit Tiga Puluh landscape encompasses 3,950 km². The Bukit Tiga Puluh landscape encompasses 3,950 km². While only about half of the area has been protected as Bukit Tiga Puluh National Park since 1995, this includes mainly the area with hills, the remaining forest has none or very limited protection status. Yet the few remaining intact lowland rainforest areas outside the park, are unique in Sumatra in regards to their size.
The flat terrain here provides suitable habitat for the Sumatran forest elephants, and the exceptionally high fruit tree cover creates an important food supply for the orangutans that have been re-settled since 2002. The forest, with its numerous river courses, is home to the indigenous tribes Talang Mamak and Suku Anak Dalam as well as the traditional old Malay people.
Each hectare of forest lost means not is habitat lost for wildlife and livelihood options for indigenous people groups, but also it exacerbates human-wildlife conflicts. It increases the risk that animal populations will be severely depleted or disappear forever as a result. It also means that as deforestation moves closer to the front of the park's boundaries, it too is increasingly at risk, despite its protected status.
The first FZS Wildlife Protection Unit that protects orangutans, or rather their habitat, was established in 2004. At that time, the main task was to detect illegal logging activities and to report them to the responsible park and forest authorities. However, this only marginally prevented massive illegal deforestation before 2018.
In 2008, the decision was made to expand the former FZS reintroduction project into a comprehensive FZS landscape conservation program that will include many components. Always linked to the overarching goal that one day "Bukit Tiga Puluh will be permanently protected as an intact ecosystem for endangered plants and animals."
In the meantime, nature-friendly land uses have been legally established in the southern and southeastern areas of the national park. In close cooperation with government agencies and partners, FZS is involved in various activities in ground-level implementation.