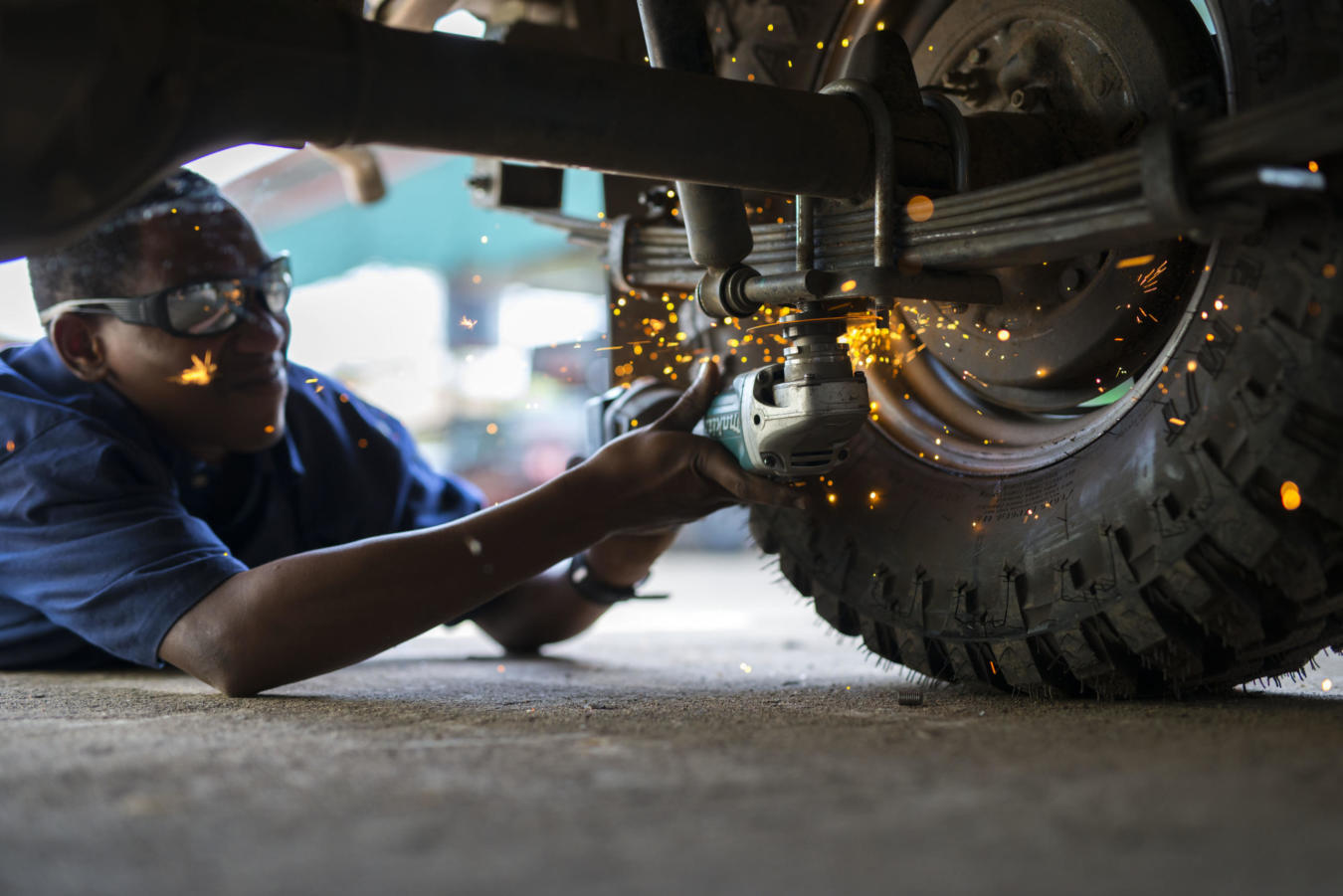 Seronera Workshop
Keeping ranger's cars maintained
The Frankfurt Zoological Society's workshop in Seronera maintains all the patrol vehicles of the rhino protection unit in Serengeti National Park. Mobility is key to deploying ranger patrols in the rhino zones and elsewhere. Keeping service and repair time down, and the patrols out in the field is an essential contribution to protecting the ecosystem.
The workshop also assists the park management with improvements and maintenance of field equipment and fabricates radio towers, field trailers, and structures for radio and solar equipment. All FZS project vehicles are also maintained here, as well as the vehicles and motorbikes used for the control of illegal livestock in the park, and the de-snaring program. The project has a tractor used for patrol road maintenance in the rhino zones and slashing of the bush airstrips – all of this equipment is also maintained here.
The Serengeti National Park has not always been the relatively safe refuge for wildlife it is today. In the 1980s and early 1990s, few tourists would travel to Tanzania and park income was practically non-existent. As a consequence, park authorities were running low on wages, equipment, and even food rations, and as such, they were also missing critical requirements to counter the massive poaching onslaught at the time.
The Frankfurt Zoological Society then stepped in to help keep up the protection of the area. One of the most effective and long-term commitments to the joint efforts of protecting the Serengeti was establishing a professionally run workshop to service the key anti-poaching fleet as quickly as possible.
To this day, the workshop is a busy place. In a normal month, trained staff will service and repair around 40 vehicles. New vehicles provided by the project are also converted for field use by spray painting them an appropriate color and fitting them with bush bars.
Keeping the vehicles in working order is a major task especially as conditions are harsh in both the dry and wet seasons, with these off-road vehicles working beyond their limit. Service and repair time is always needed, the challenge is to keep it as short as possible, which is our aim.